LEARN A LANGUAGE
We are offering language stays for juniors and adults in nearly 40 destinations.
SAVE TIME
We advise you and help you to book the progamme which meets your expectations and budget.
FREE SERVICES
Our services are free, you pay directly the schools. And most of the time we get you discounts!
QUALITY
We only work with internationally accredited language schools. With GAMA Study, there are no worries!
WHAT DO YOU WANT TO LEARN?
SOME NUMBERS
Here are some statistics since our opening on the 8th January 2018.
RECENT POSTS
Special Offers – Language Courses – End of 2019
With Black Friday coming soon, many language schools are giving us great deals on language courses! We have summarized for you all the Special Offers of our language schools partner's , available from now! Here are the different special offers, sorted by country, that you will get by booking a programme with us: Canada 25% discount […]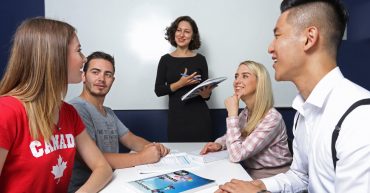 10000$ Scholarship in Toronto
We are delighted to offer a $10,000 CA scholarship for the Health Care Administration programme at our partner school in Toronto, ILAC International College. This programme is ideal for all students or professionals in the field of health: Nurses, Sports Coach, Nutritionists … etc. Offer valid until October 30, 2019! For more information, please visit […]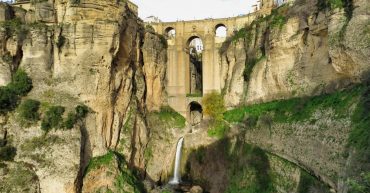 5 Things to Absolutely Do in Ronda!
Ronda is one of the most visited cities in Andalusia. It is located in the heart of the Andalusia, about 100km from Malaga, Seville and Granada. This city is ideal for immersing yourself in Spanish culture. Firstly, in order to understand all of Spanish accents, you must first master that of Andalusia. Not only this, […]
STAY TUNED

WITH US

Subscribe now and receive our newsletter with the latest special offers, new destinations and much more!
DO YOU WANT TO TRY A LANGUAGE SCHOOL
FOR FREE?
We are looking for bloggers or web influencers to test schools for us before the summer!

Wonkeun – South Korea
I used to study English in Cork for 1 year. It was a big part of my life and a unforgettable memory for me. Don't miss your opportunity !

Andrea – Bolivia
The best experience I ever had in my life was live a short time in Cork, Ireland! I would have loved to stay longer. It's a place where you meet people and find a job easily. Also, the best place to study English!

Richard – Taiwan
I studied English for 3 months in Cork English College. It was an amazing experience. The teachers and staffs are really kind and outstanding, they helped me to improve my English. I had great fun. Can't wait to go back there !